Where To Use Motorized Window Shades In Your Indianapolis Home
You know about hands-free motorized window shades in Indianapolis and how they are able to enhance your home. But how should you take advantage of these modern conveniences?
You'll benefit the most out of your motorized shades when you put them in rooms where you would like to block light without getting up, like a bedroom or office. They also make perfect sense on hard-to-reach or oversized windows.
Place Motorized Window Shades Where You Need Hands-free Light Control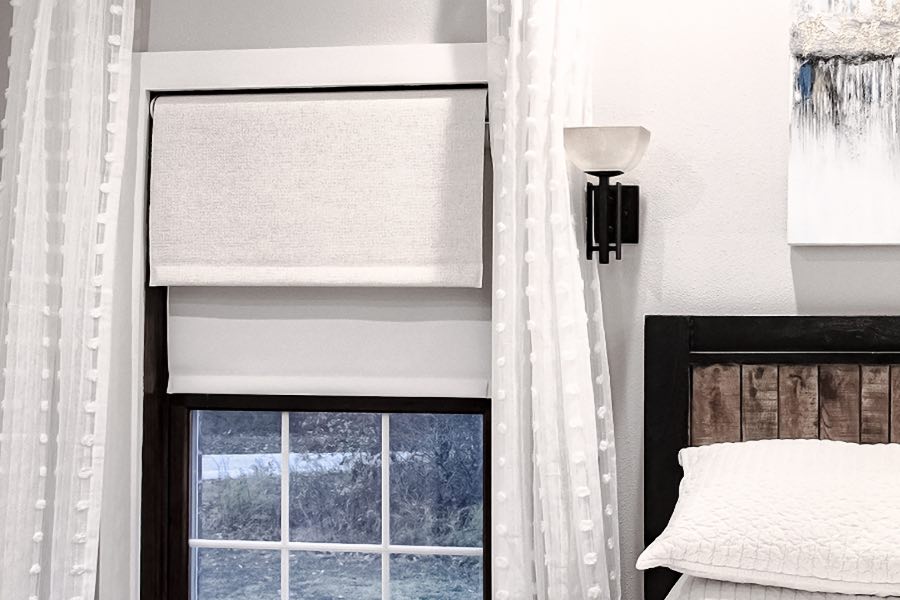 Imagine enjoying your favorite movie, and during the most exciting part, the sinking sun beams its light through the window right on the television. Or, you're working from home, and you start squinting on your Zoom call because the sunlight has caused a glare on your computer screen.
Motorized window shades are able to help with these annoyances. Use them in your bedroom, media room, home office, or any area where you would like to minimize glare or need to control outside light. Whenever you wish to block the sunlight, you can stealthily tap a button without missing a thing. Just shut the shade without moving from your desk chair during your business meeting or from your comfortable sofa when watching your favorite program. If you have your motorized shades set to a smart home device, you are able to control them with vocal commands. You can even have them open or close at the same time daily to conform to your schedule!
Get Relief From The Heat With Motorized Shades On Hot Windows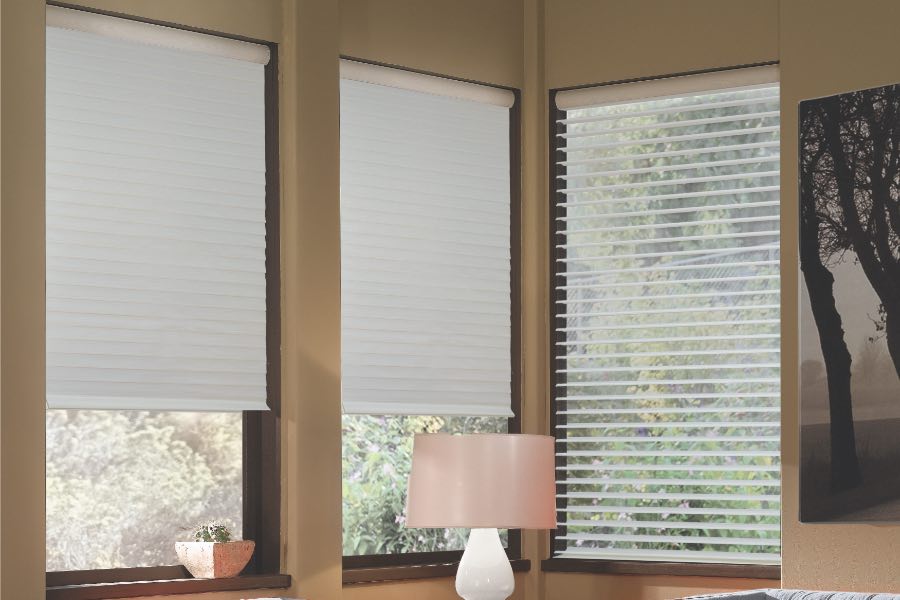 When the warm sun shines through your windows, the heat climbs and elevates your energy expenses. You can stave off excess heat with motorized window shades in Indianapolis. Choose an energy-saving cellular or robust roller shade and ask for the motorized functionality. Then when the daylight streaming in your windows gets uncomfortable, effortlessly close your window treatments to keep out intense UV rays.
Easily Cover Expansive Windows With Motorized Shades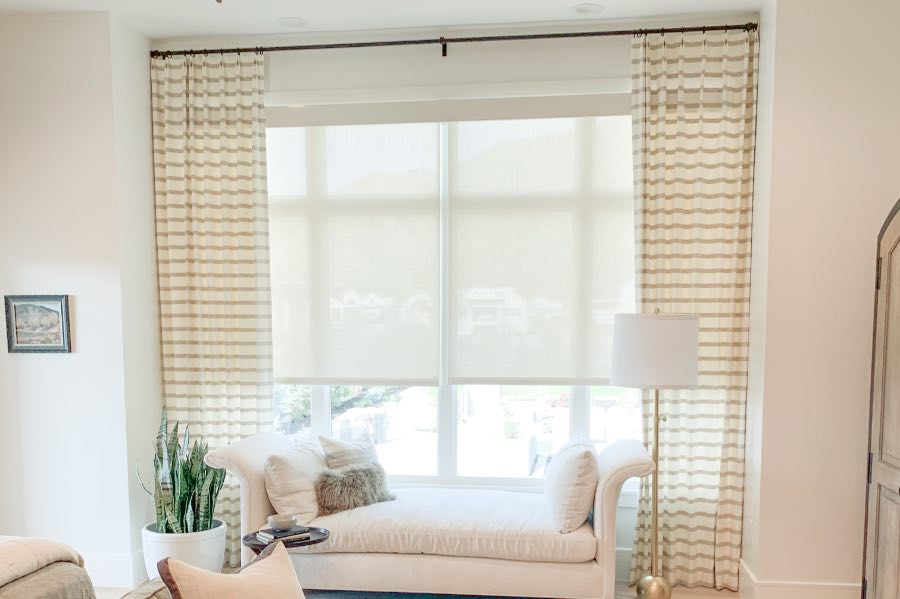 Big windows welcome a great deal of light and offer a great view. But sizeable window treatments on your window can be challenging to open and close. Choose motorized window shades for your Indianapolis home so you don't have to fight with cumbersome window treatments. You can raise and lower them without placing a hand on them. Simply tap the button and watch your shade adjust on its own.
Easily Cover High Windows With Motorized Shades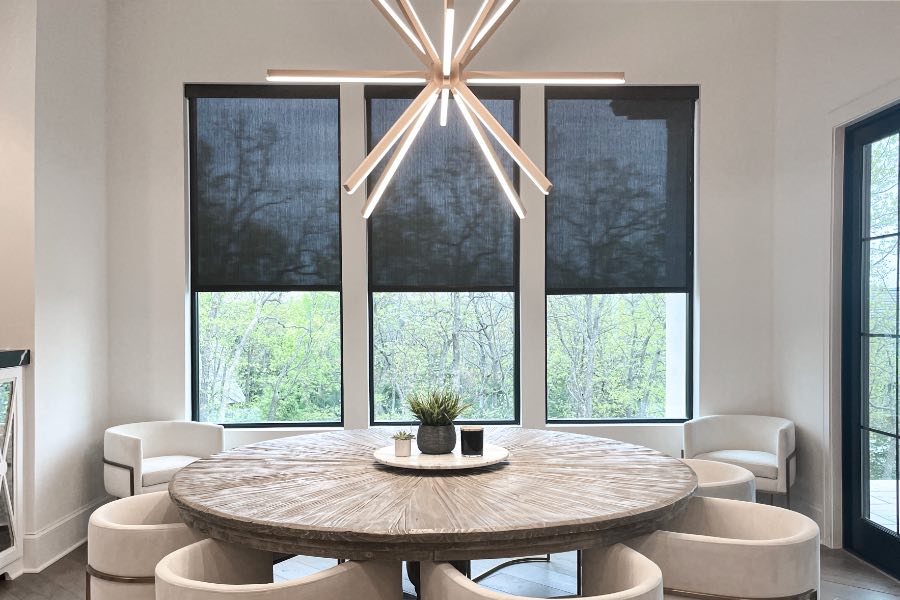 If you have to block a window that is hard to access, your top choice is a motorized shade. No more climbing up on ladders or leaving a window always covered! Simply use the interface to manipulate the shade from across the room. You can even adjust motorized shades from your job, the grocery, or any other location with a cell phone app to have a nicely illuminated space when you arrive home.
Explore Our Wide Array Of Motorized Window Shades For Indianapolis
Sunburst Shutters Indianapolis has an extensive selection of motorized window shades for Indianapolis homes. Contact us at 317-558-9066 or fill out the form below to request a no-cost in-home consultation and learn more about our window treatments. We'll help you customize the ideal motorized shades for your windows.