When To Put Roman Window Shades In Indianapolis
Distinctive Roman shades blend the elegance of drapery with the easy function of window shades. It's not surprising that Indianapolis families admire them! But you may be unsure how to use these sought-after window treatments in your residence. Thankfully, adaptable Roman shades look great in most rooms of your home. As soon as you have an understanding how to use them and where they can be placed, you'll be ready to request your own custom Roman shades.
How Roman Shades Work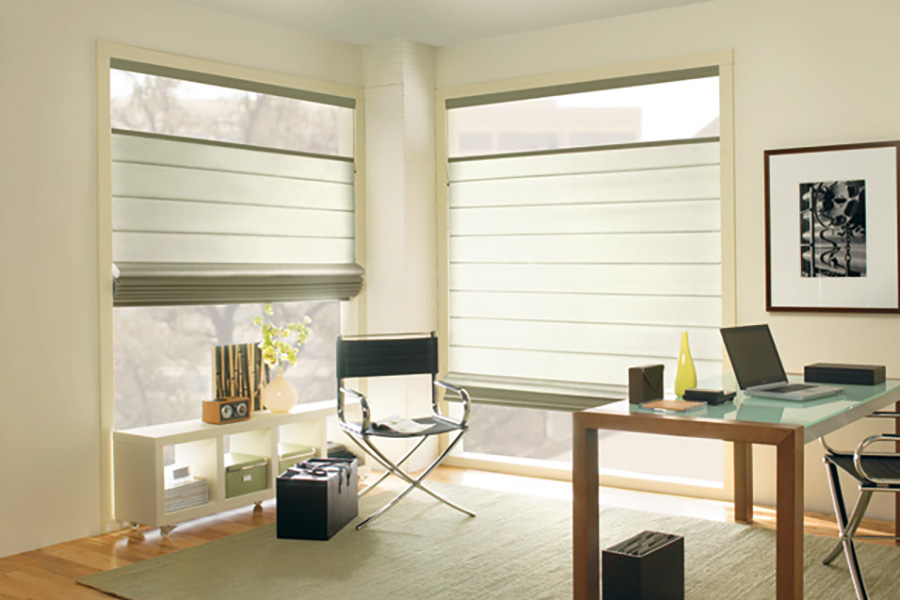 Roman shades work in the same way as traditional roller shades in Indianapolis. Just extend them downward to conceal your windows, then move them up to get natural light and a view. You are able to choose between pull-cords or pull-bars to operate them. You will also find motorized Roman shades that open and close at the push of a controller.
The appeal of Roman shades comes from the folds and pleats that emulate drapery, bringing a striking soft feature to your windows. Sold in a multitude of fabrics, you can choose the amount of privacy and sunlight management you want. More transparent materials will permit a softer light. Opaque fabrics will stop most exterior light and keep strangers from seeing into your home.
Where To Put Roman Shades In Your Indianapolis Residence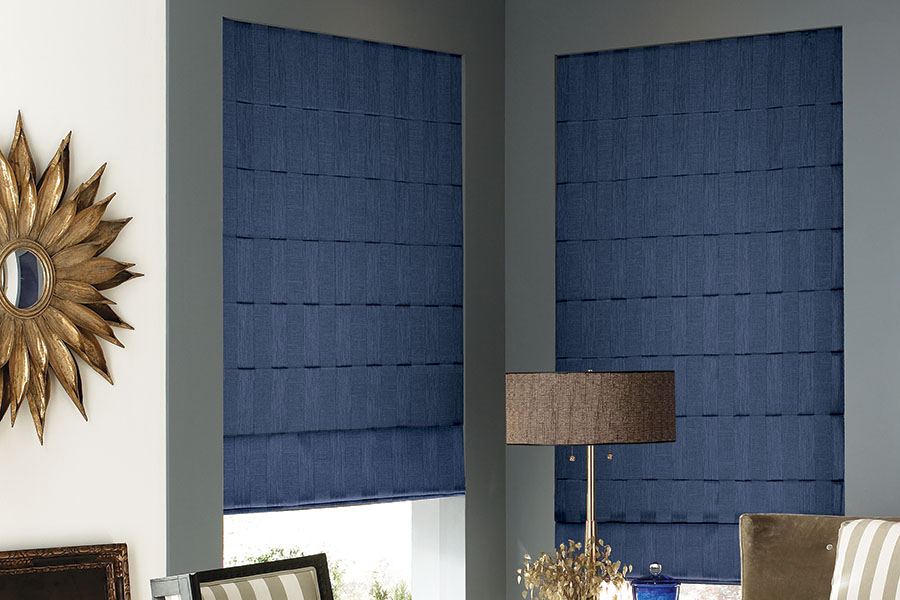 You are able to put Roman shades in nearly any room that you want. Their uncomplicated elegance makes them perfect for many popular interior design styles, and it's not hard to find them in patterns and colors to suit your preferred style. They're easy to use too, so it makes sense to put them in areas where you often have to change light or privacy settings.
Roman shades are a smart replacement for traditional curtains and drapery that look too elaborate or are difficult to clean. They are perfect for parlors and living rooms where you may entertain visitors. They appear sophisticated but offer command over sunlight and privacy. You can simply move them if sun rays are getting in guests' faces or for privacy while your company lingers to converse around the dinner table all evening.
Roman shades can even bring a bit of flair to bedrooms. The soft folds of their material perfectly complement your cozy bedding. They look a great deal more extravagant than the standard blinds numerous people use in bedrooms and are a nice change from curtains. Choose nontransparent Roman window shades in Indianapolis if you want to put them in bedrooms. The thick covering will impede light when you're attempting to sleep.
When You Should Not Put Up Roman Shades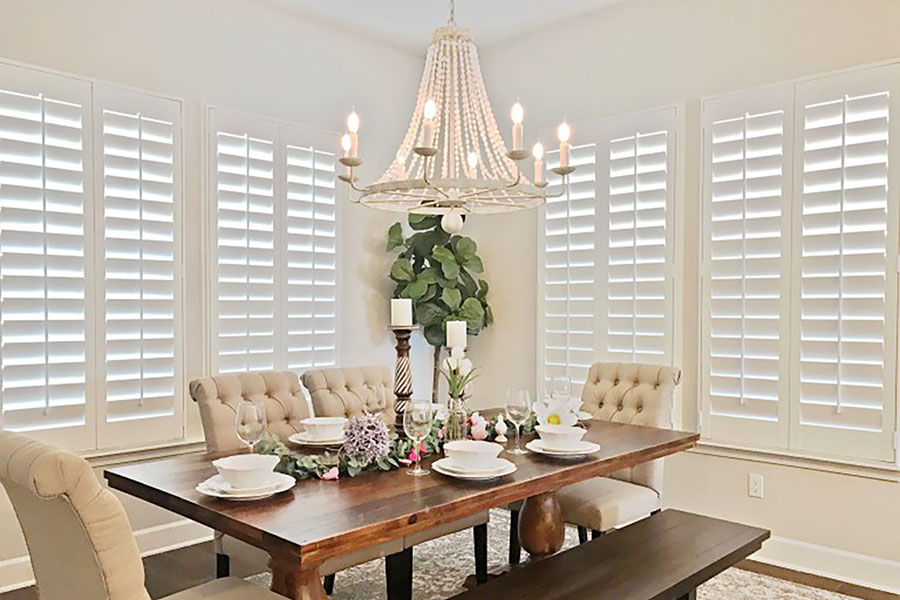 Roman shades look wonderful in any room, but they may not last long under certain circumstances. For example, fabric window shades don't work well in high-humidity bathrooms. The moisture in the air causes their material to wear down eventually, and damp fabric encourages mold.
In addition, your Roman shades are likely to get damaged in a window next to your kitchen sink where they can be sprayed with food and liquids. They also may not withstand for long periods of time in particularly warm climates. If you wish to have appealing window treatments in these areas or in hotter conditions, choose water-repellent and durable Polywood® louvered shutters, and put aside your textile Roman shades for a different space.
Explore Beautiful Roman Shades At Sunburst Shutters Indianapolis
If you're trying to find Roman window shades in Indianapolis, you've ventured to the right place. Sunburst Shutters Indianapolis features a comprehensive assortment of window shades and other window treatment options for your rooms. Arrange a free at-home meeting, and we'll help you choose the most suitable solution for your windows. Contact 317-558-9066 or submit the following form to get started.