Is It Time To Upgrade Your Blinds?
You upgrade from laminate counters to granite, from linoleum to hardwood, from bare walls to wainscoting. So when is the right time to upgrade from your blinds?
There are a few ways to know that right now is the time to upgrade your blinds, and numerous options for replacement window treatments in Indianapolis. Let's learn more.
Signs You Should Upgrade your Blinds in Indianapolis
Some signs are easier to spot than others, but every one of these signs are how you know it's time to say goodbye to your old blinds.
Your Room Is Usually Too Cold or Hot
If your thermostat is frequently on but your room is still too hot or cold, look to your windows. The majority of heat loss occurs at the windows, and blinds are some of the least energy-efficient window treatments. Switch to a sturdier window treatment like Polywood plantation shutters or Honeycomb shades for superior heat blocking and a cozier room.
Your Home Style Is Stuck in the Past
Do your windows sometimes remind you of your parent's house? It can be hard to know the latest home fashion trends, but if your home is behind by several years, it's hard for visitors to not notice. So consider two basic options: either keep up with the newest trends as they occur each year, or choose a window treatment that won't go out of style. Plantation shutters in Indianapolis homes work with the latest trends, as do classic window treatments like natural wood blinds or full draperies.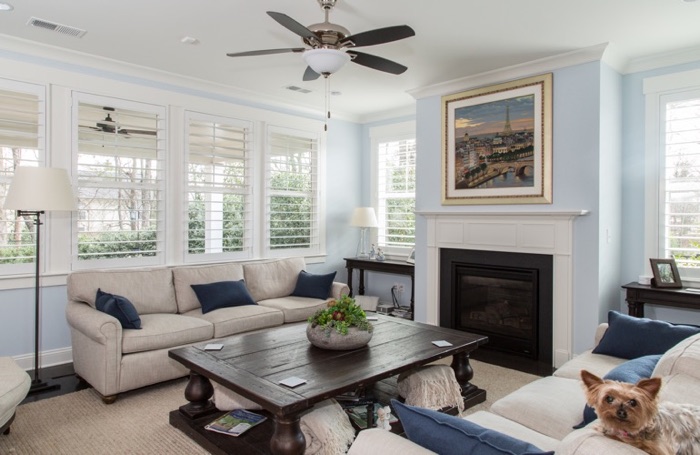 Your Blinds Aren't Built to Last
Most off-the-shelf blinds see signs of aging within just a year or two. Bent slats, frayed cords, grimy blinds, they reflect poorly on your windows. Switching to a stronger, warranty-backed window treatment can help your windows look their best.
The Top Choices for Upgrading From Blinds in Indianapolis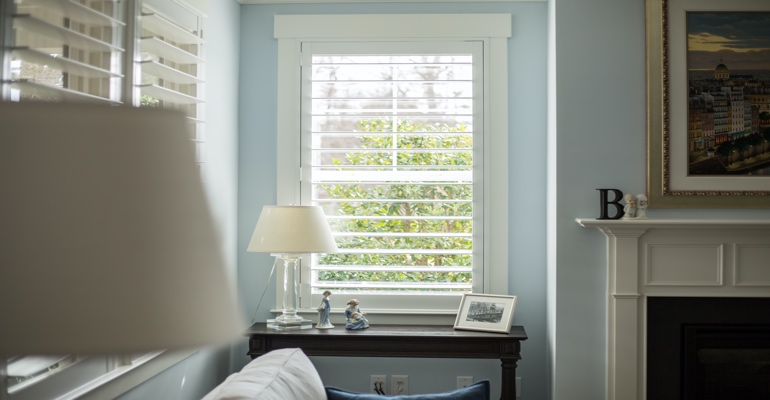 When you're ready to say adios to cheap blinds, choose from one of these window treatments, depending on your needs.
Replacing Blinds with Plantation ShuttersShutters are one of the most common choices when Indianapolis homeowners upgrade from blinds. Their looks are timeless, they are usually more durable than other window treatments, and depending on the material can prevent a huge amount of energy loss.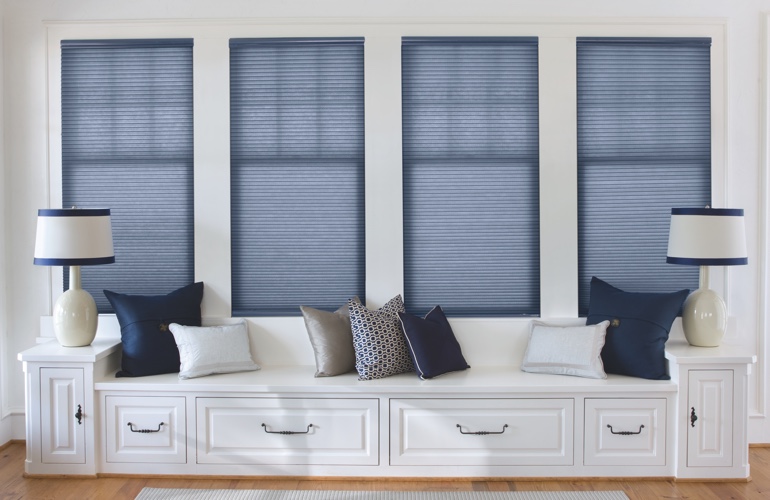 Replacing Blinds with Cellular Shades
Another great blind upgrade are cellular (or honeycomb) shades. They're made to trap more heat than other shades, are simple to use, and offer a large variety of options including colors, patterns, fabrics and more.
Replacing Blinds with Panel Tracks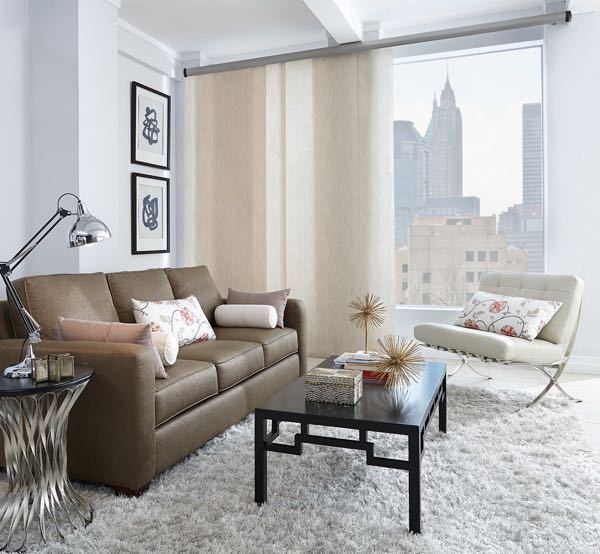 If you're looking to replace vertical blinds, then panel tracks (or panel track blinds) are a good option. They suspend from a rail like regular vertical blinds, but move much more easily and look much classier because of their wide fabric panels as opposed to thin blind slats.
Give Your Blinds an Upgrade Today
Make the choice to upgrade your home from cheap blinds today. Call Sunburst Shutters Indianapolis at 317-558-9066 to receive a free in-home estimate from one of our window treatment professionals, or use the form below!