How To Use Window Treatments For Palladian Windows In Indianapolis
Elegant Palladian windows offer a unique design element to your Indianapolis property. These impressive windows featuring an arched window in the middle complemented by a pair of smaller rectangular windows provide lots of sunlight and a spectacular view. The question is: how do you shield these unique windows for darkness and privacy without obscuring their appearance?
Louvered shutters are the top window treatments for Palladian windows in Indianapolis. The simple reasoning is because shutters are custom-made to match the exact dimensions of your specialty windows. They maintain the shape, provide excellent light and privacy control, and match the amazing beauty of your Palladian windows.
Plantation Shutters Fit The Unique Shape Of Your Palladian Window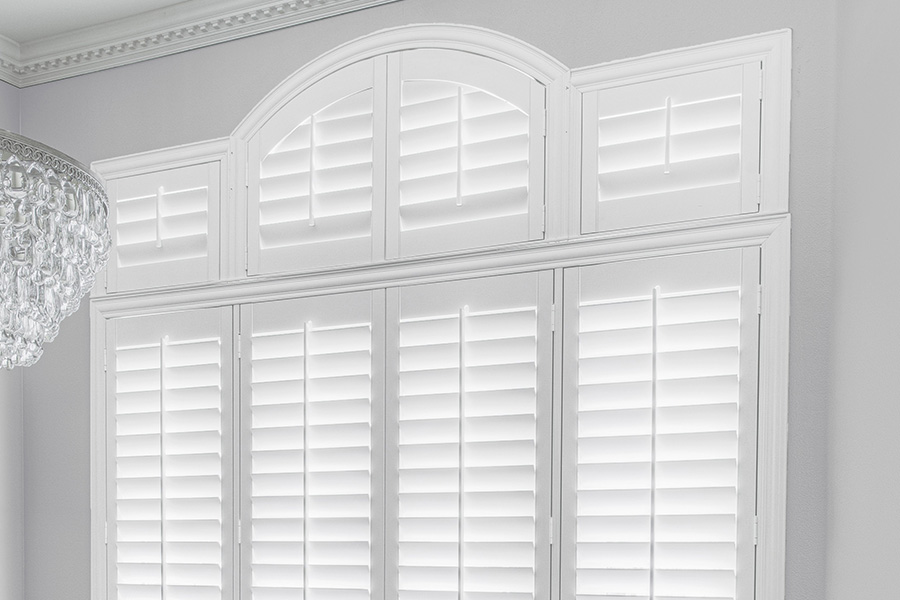 When your home has such a lovely window as a Palladian window, you would never try to hide its shape. Although standard coverings like drapes provide darkness and privacy, these rectangular options will either cover your taller, arched window or leave the upper part unprotected and permit light into your room.
Custom louvered shutters give you the best of both worlds. Both real wood and faux-wood shutters are constructed to accommodate your window's exact dimensions. A solid enclosure is built around the border of the window, and louver-filled panels are made to connect inside the framework. If you have a window with an arch like a Palladian window, you might choose to have the panels on each side reach the arch's top and utilize the same rounded shape as the frame, or you might have the arch framed on its own and inset with a sunburst shutter. No matter what you decide, the slats remain operational so you always have excellent command over the levels of privacy and light.
Louvered Shutters Give You Control Over Natural Light And Privacy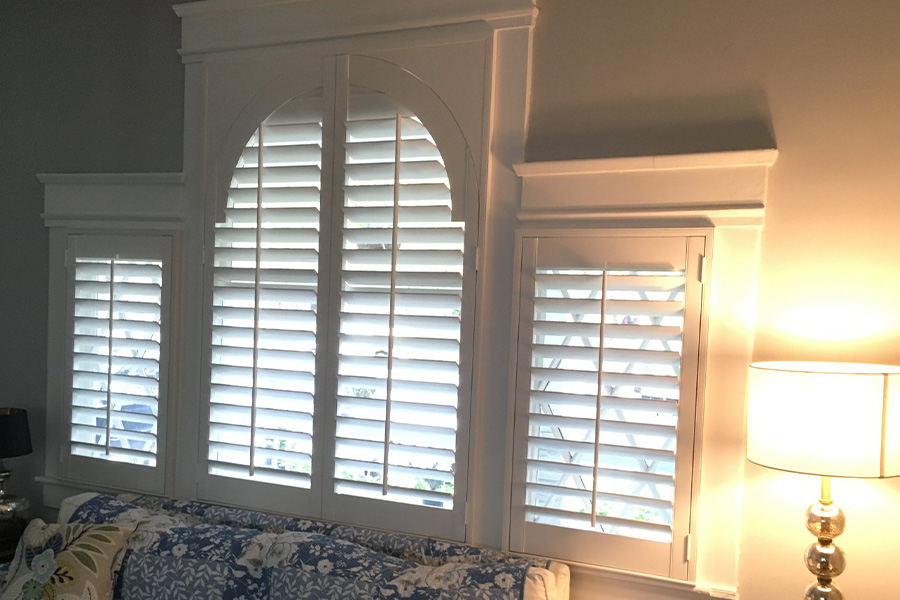 By offering such a precise fit, plantation shutters supply you with total control over the amount of sunshine and privacy you experience with your Palladium windows. Expertly installed interior shutters will not have unwanted space between your window opening and the shutter's framework, and by closing the louvers, you eliminate sun glare with the added bonus of privacy. This superior craftsmanship makes interior shutters a highly efficient option.
Faux-wood shutters,
specifically, insulate windows with their exclusive insulation system.
Of course, there are times when you want to look through your Palladian window and encompass your space with natural light. If you want to brighten the mood, tilt open the slats until you get the view or illumination you require. You are able to move the the slats to redirect the sun's glare from reflective surfaces or out of your eyes as well.
Louvered Shutters Accentuate The Elegance Of Your Palladian Window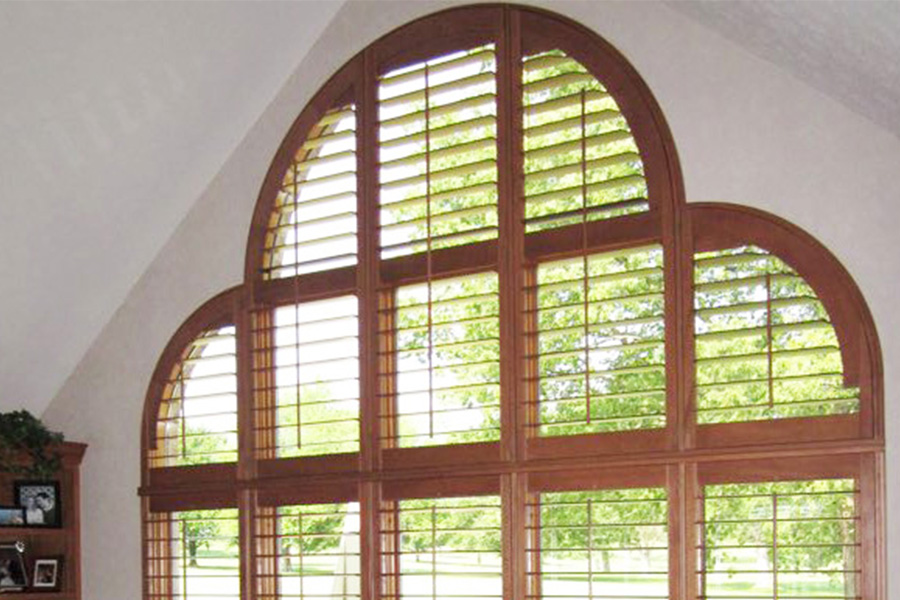 A beautiful window deserves equally beautiful window treatments. Interior shutters are a fantastic option as window treatments on Palladian windows in Indianapolis. They bring incredible architectural detail and texture to any area and stand out from traditional drapes or other options. You also have the opportunity to design the exact appearance you need with a range of choices for natural or faux wood, frame style, and color. Go trendy and minimalist with white composite shutters and a thin frame or traditional with
real wood Ovation shutters
with a lavish wood stain and elaborate frame. With so many options, it's never a challenge to customize plantation shutters that match your existing interior.
Speak With The Experts At Sunburst About Window Treatments For Palladian Windows In Indianapolis
At Sunburst Shutters Indianapolis, we go beyond expectations to assist you in finding the ideal window treatment for each room in your house. We will direct you through our impressive selection of superior window options and accurately install your treatments so they function perfectly and look great. Transform your home with a complimentary in-home appointment by placing a call to 317-558-9066 or by filling out the following form.