When Should You Install A Woven Or Bamboo Shade In Indianapolis?
If woven fiber and bamboo shades grabbed your attention as you went looking for window coverings, you likely noticed their beauty right away and made a mental picture of them in your Indianapolis house. They definitely are different from standard fabric window shades. They work in a bit of a different manner as well. Fiber and bamboo shades might not fulfill your window covering needs in every room, but there are locations where they are the perfect option. Here's how to implement natural woven and bamboo shades in your Indianapolis home to fully enjoy these inspired window treatments.
Use Woven Or Bamboo Shades In Indianapolis To Add A Bit of Nature To Your Interior
Many contemporary interior design styles put an emphasis on implementing products made of natural materials to bring a small portion of Mother Nature into your home. If you already have solid wood pieces and houseplants, you could consider woven or bamboo shades in Indianapolis to add an additional natural focal point to your home. You are likely to discover these shades in various compositions including rattan, jute, grasses, and bamboo. They all have their own distinct appeal to suit your tastes. Their natural colors and fibrous textures are available in limitless variations that impart beauty, warmth, and sophistication to your interior.
Use Woven Shades For The Perfect Balance Of Light And Privacy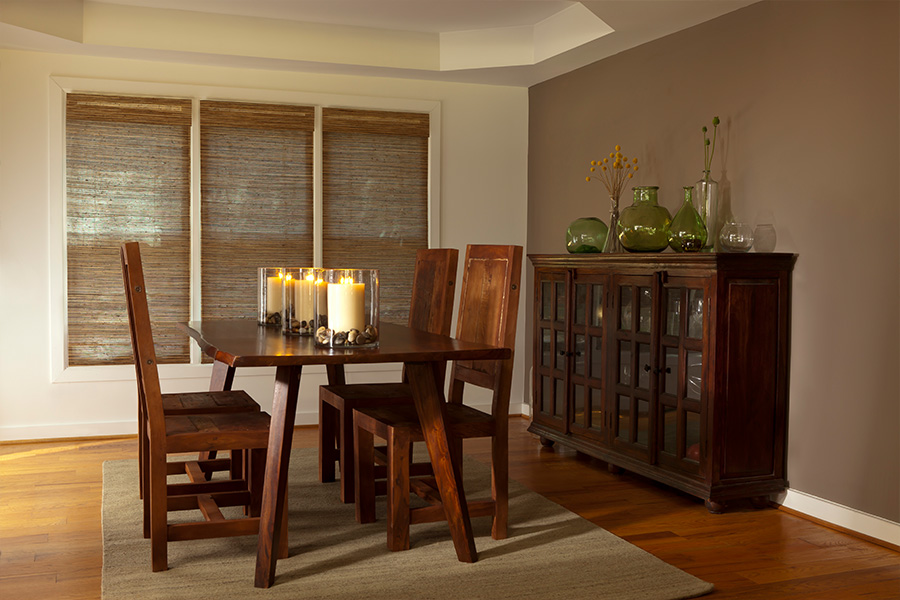 Window treatments will help you achieve the levels of sunlight and privacy you want in your interior. There are a multitude of appealing weaves, and each shade lets a unique amount of natural light to filter into your space, dependent upon the way the weaving is done. You might use shades with less compact weaving in a kitchen or sitting room for a touch of privacy while still getting plenty of natural light. Thicker shades enhance your privacy and minimize overbearing sunshine in a den or family room where you would like some outside light but not blinding sun rays. With that being said, if you seek absolute privacy and darkness in certain areas like bedrooms,
plantation shutters
or room-darkening roller shades work best.
Choose Bamboo Shades If You Want Eco-friendly Products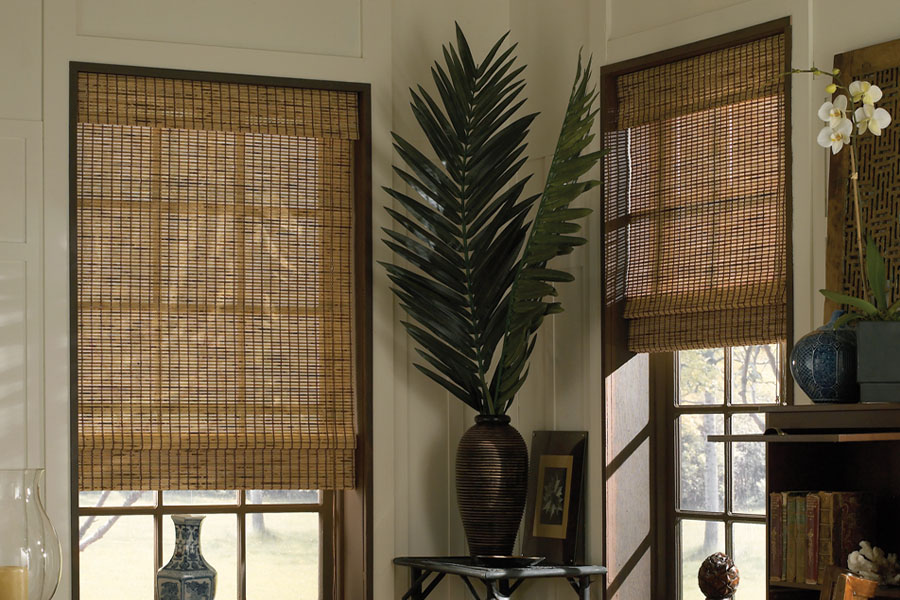 More and more people are interested in their effect on the world and seek eco-friendly home furnishings. If you love the planet, use bamboo shades in your Indianapolis house. Bamboo is a replaceable material because of its quick regrowth. And it doesn't require dangerous processing chemicals. Bamboo is both strong and flexible, so it creates resilient window shades that stand up to the test of time. And when you do opt to replace your shades, bamboo is biodegradable, unlike synthetic window treatment materials.
Ask The Professionals At Sunburst Shutters Indianapolis On Where To Use Bamboo Shades In Your Indianapolis Home
Sunburst Shutters Indianapolis provides only the highest quality woven and bamboo shades for our Indianapolis customers. We'll take the time to locate the option that is the most suitable for your interior and proceed with a flawless installation for you. Start your project by contacting us at 317-558-9066 or fill out the form below to arrange a complimentary, on-location meeting.