Modern Bathroom Remodel Ideas In Indianapolis
The time has come to welcome your bathroom into the present century. If you are ready to modernize your bathroom, a simple, clean, and properly illuminated space is the right choice. Explore our modern bathroom remodel ideas for Indianapolis and learn how to refashion your room with a fresh paint scheme, suitable flooring, and additions like moisture-resistant window treatments.
Choose Surfaces In Neutral Colors
Reserve the darker walls for other parts of your home and use a neutral color or traditional white for your bathroom. These choices will increase light reflection, better illuminating the whole space and making it seem more open.
Attract Attention With Flooring And Countertops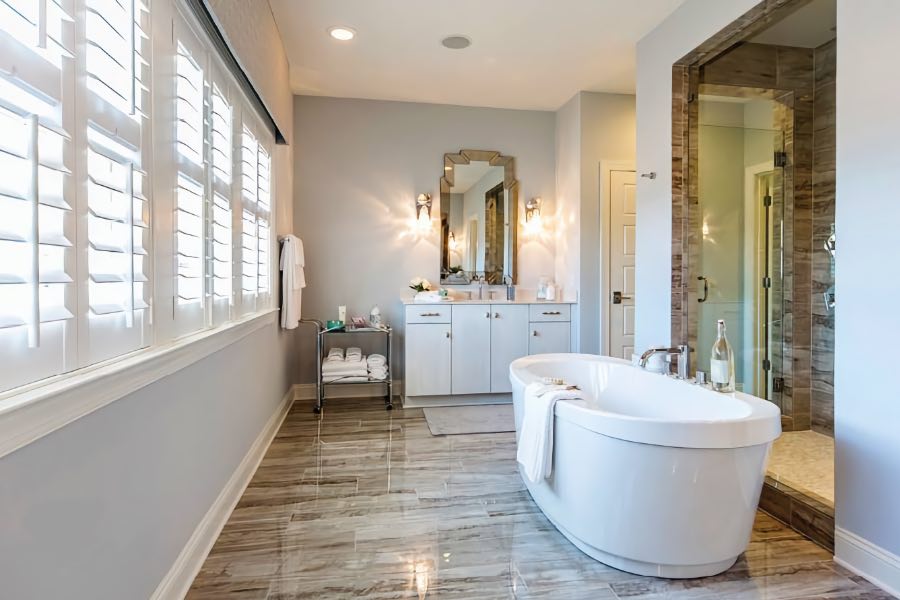 Countertops and flooring are great locations to integrate color and intriguing patterns. For instance, marble and granite countertops provide stylish, inspired looks that provide the extra of boosting your property's value. In regards to flooring, tile is still a popular option, and a distinctive gray goes well with white. Or select durable, adaptable vinyl sheet flooring. It will resist damage due to water and is available in limitless patterns, including those that look like wood, stone, and tile.
Choose The Perfect Bathroom Window Treatments In Indianapolis
Most home designers agree that exterior light is best for bathrooms as it highlights the color of your hair, skin, and clothing. If you're lucky enough to have a window, or you plan to install one, choosing the proper bathroom window treatments in Indianapolis is critical.
Polywood® shutters are a fantastic solution as they are moisture-resistant and give you absolute light management. Swing open the panels for an abundance of sunlight or adjust the louvers for the perfect mix of sunlight and privacy. In addition, Polywood's classic white color and enduring appeal works well with any color palette or decor.
Add Energy Efficiency To Your Modern Bathroom
A modern approach is about more than just elevating your style. You should also make the most of the opportunity to elevate your home's energy efficiency. There are plenty of ways to accomplish this, including:
Low-flow toilets that greatly reduce water consumption
LED lights
Shower heads that save water
In addition, if you have children who often don't remember to shut off lights, take care of the frustration by incorporating lights with motion sensors.
Create A Fresh Look With These Bathroom Remodel Ideas In Indianapolis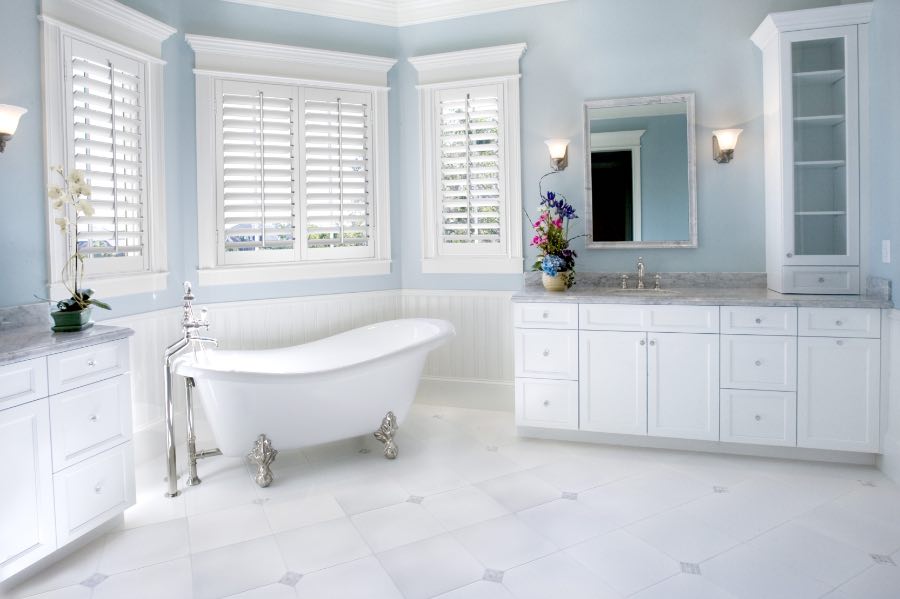 Modern bathrooms may be simple and uncluttered, but that doesn't mean they must be bland. If you're searching for a way to make your space more alluring, consider one of these ideas:
For sale in various sizes and styles, free-standing bathtubs are a fantastic way to produce that spa feel.
Floating vanities are smart for modern bathrooms, contributing to the roomy, minimalist feel.
Get creative with your illumination by picking accents like pendants or backlit mirrors. You also have to make sure you have ample light for each room section, such as the bathing areas, vanity, and toilet.
Customize Polywood Shutters For Your Modern Bathroom Remodel In Indianapolis
Ready to transform your bathroom? Sunburst Shutters Indianapolis can help with energy-saving, moisture-resistant Polywood shutters. Our window treatments will enhance the function and appeal of your space. Contact us today at 317-558-9066 to arrange your in-home consultation.