Leading Window Treatments For Double Hung Windows In Indianapolis
In the event Indianapolis offers agreeable temperatures, it's wonderful to find some fresh air and sunlight coming through the open top sash in your double-hung windows. It's important to note, standard window treatments are designed to obstruct the upper pane when you pull them down for privacy.
If you want seclusion without restricting air and light at the top, install versatile plantation shutters or specialty shades that open at the top and bottom. These window treatments for double-hung windows in Indianapolis give you the best control of the light, airflow and privacy of your space.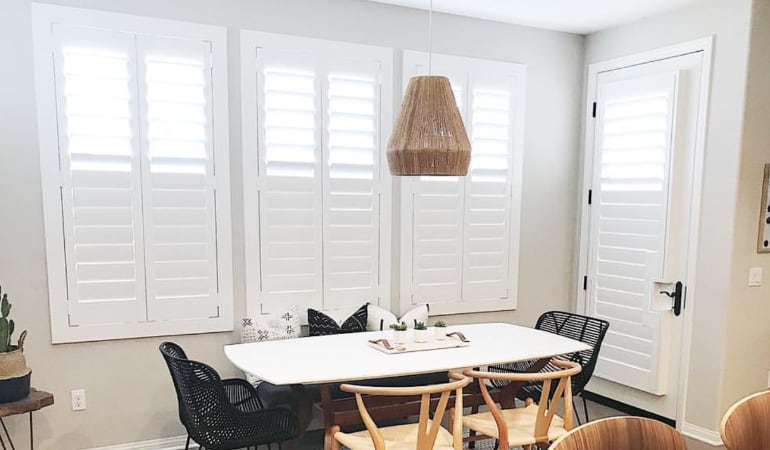 Control Light And Airflow With Interior Shutters
Just like double-hung windows, you have the ability to adjust plantation shutters two different ways: open the hinged panels to for an unfettered window or keep them shut and adjust the louvers with the tilt bar for the amount of light and privacy you want. Both options let in a breeze when you open the upper or lower sash on a standard double-hung window. For the best air circulation, swing the shutters open and crack open both sashes so a cooler breeze enters at the bottom, and hotter air exits through the top.
Plantation shutters work a little bit differently on tilting, double-hung installations. Open your shutter panels and tilt the window back for plenty of airflow. But you can talk to your window installer about mounting your treatments with an outside mount so you can crack the panes open a little bit with the shutter panels shut. Don't forget, you can still tilt the louvers to reach your desired lighting and privacy settings.
You also have the choice to use a split rail in each shutter panel. This allows you to open the top or bottom of the shutter panel to let in the light while keeping the other half closed for privacy.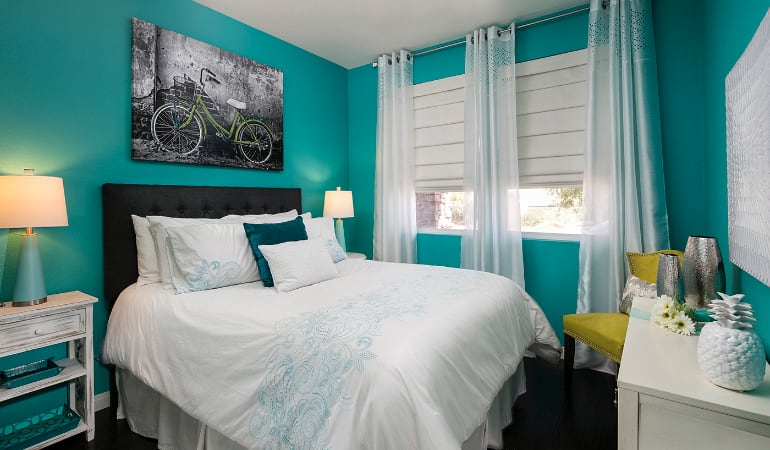 Get the Air Circulation And Privacy You Want With Top-down/Bottom-up Roman Shades
Top-down/bottom-up Roman shades can open from the top and bottom, in a comparable manner to your double-hung windows. For this reason, they are an excellent choice for these types of windows when your goal is better light control and airflow without the whole neighborhood looking in at you.
Open your windows at the top and drop down your Roman shade to allow air and sunlight while maintaining privacy with the window covered at the bottom. Or crack open both the window and shade at the top and bottom for ventilation while leaving most of the window covered.
Knowing that you will keep your top-down/bottom-up window treatments unfurled on most days, it makes sense to select a product as appealing as Roman shades. The ability to customize to your exact interior make Roman shades an eye-catching window covering for your Indianapolis home that you and your guests will enjoy.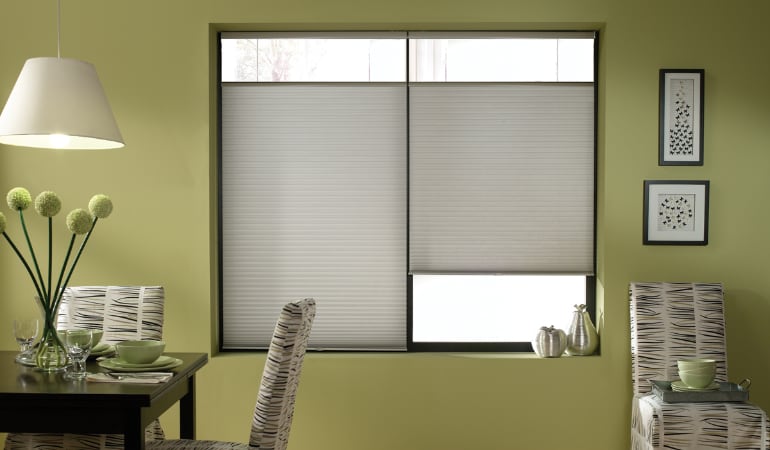 Keep Out Drafts With Top-down/Bottom-up Cellular Shades
Double-hung windows provide a wealth of fresh air when it's nice outside, but the added functionality can lead to more drafts than other window styles. One way to counteract this is through the use of top-down/bottom-up cellular shades. Commonly referred to as honeycomb shades, this treatment features cells within the fabric that trap outside air coming around your sashes.
This smart process also cuts down on interior air loss. With this in mind, honeycomb shades help keep your home comfortable and your HVAC expenses down.
The energy-conserving functionality makes this product appropriate Indianapolis window treatments on double-hung windows for any time of year. Pull them open in the upper or lower sections to match with your windows for a gentle breeze during mild weather and cover your windows back up to shield your Indianapolis home from excessive heat or cold when faced with seasonal weather fluctuations.
Talk To Sunburst Shutters Indianapolis About Window Treatments For Double-hung Windows In Indianapolis
Get the most out of your dual-sashed windows with premium window treatments from the leaders at Sunburst Shutters Indianapolis. Our consultants will guide you through our impressive line of products and select the most suitable solution for your Indianapolis home. Contact us at 317-558-9066 or fill out the form below to get started on your project.