Indianapolis Window Treatment Ideas For Doors with Half Glass, Full Glass, And Unique Windows
An entryway featuring a glass window adds an open feel to your interior and brings in the benefits of sunlight. But what happens when that window gets a heavy dose of the sun's rays or gives outsiders a sightline into your Indianapolis residence? Products like interior shutters, Roman shades, and zebra shades all provide stylish coverage when you need Indianapolis window treatments for a door with half glass, full glass, or more customized windows.
Install Plantation Shutters For Appealing Indianapolis Window Treatments On Doors With Half Glass, Full Glass, And Arched or Rounded Windows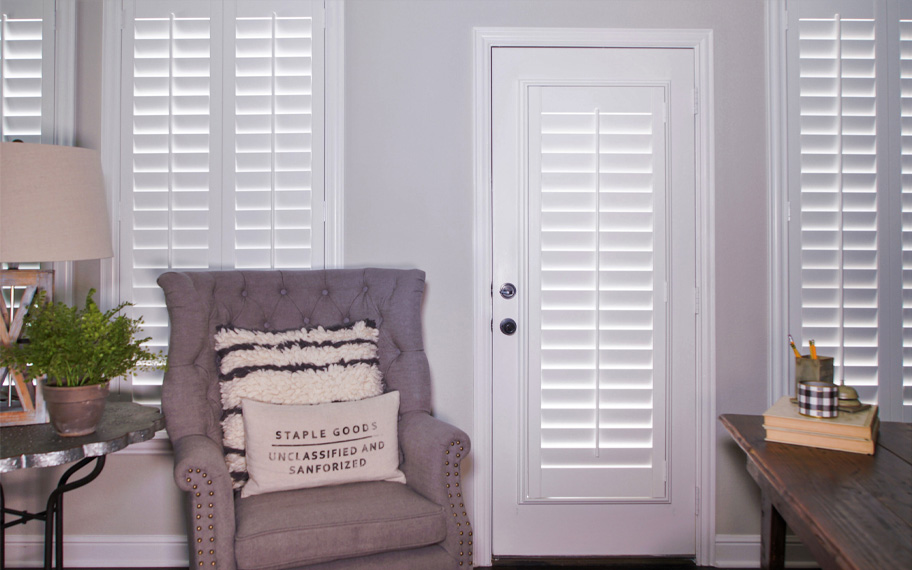 Your door is one of the first and last things visitors come across within your Indianapolis house, so your window treatment should leave a lasting impression. Interior shutters are impressive on doors. They add a focal point to your entryway, and their louvers let you manage the light and privacy levels. Shutters are also the perfect Indianapolis window treatments for doors with half glass, complete glass, and round glass features because they fit windows of varying shapes and sizes. Customized shutters will fit an [[arched or circular window's shape]67] when other products cannot.
Composite shutters are the most durable window coverings you can pick for your windows. They can withstand bumps from children and pets charging past the entry, and dirty hand or paw prints wash away in a cinch. These tough window treatments will never split apart or warp from a cold breeze or warm, humid air entering past your door. And this product doesn't smack or swing against the door like standard metal blinds. All of this means they maintain their appeal for a very long time..
Use Roman Shades To Manage Sunshine With Style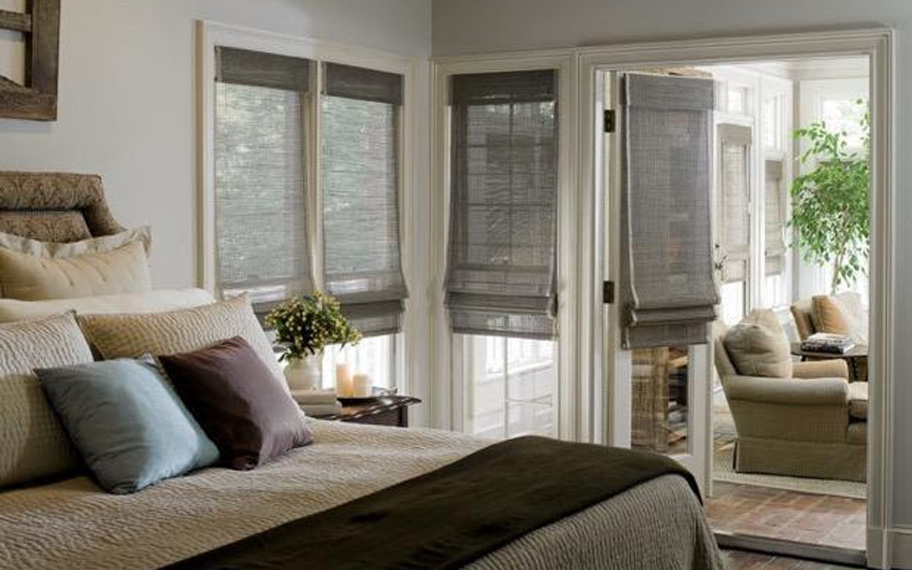 Doors featuring glass panels are attractive but might cause an issue if they let in the sun's glare. Fashionable Roman shades make excellent Indianapolis window treatments for doors with half glass or full glass due to the fact they come in many different opacities. When your door faces west or east, you can install a less transparent option to limit full-on sunshine. If large trees or a porch roof offer shade, a more transparent shade will allow a pleasant amount of filtered sunshine. You also have the option of using top-down/bottom-up Roman shades for a nice injection of light while still maintaining your privacy.
Roman shades offer the added benefit of coming in a multitude or styles to complement your Indianapolis home's architectural style and palette. Shades of varying patterns and colors enhance what would otherwise be a basic glass door. When your door has bevelling or colored glass, pick a shade with one color so that a pattern doesn't clash.
Incorporate Zebra Shades For Complete Control of Sunlight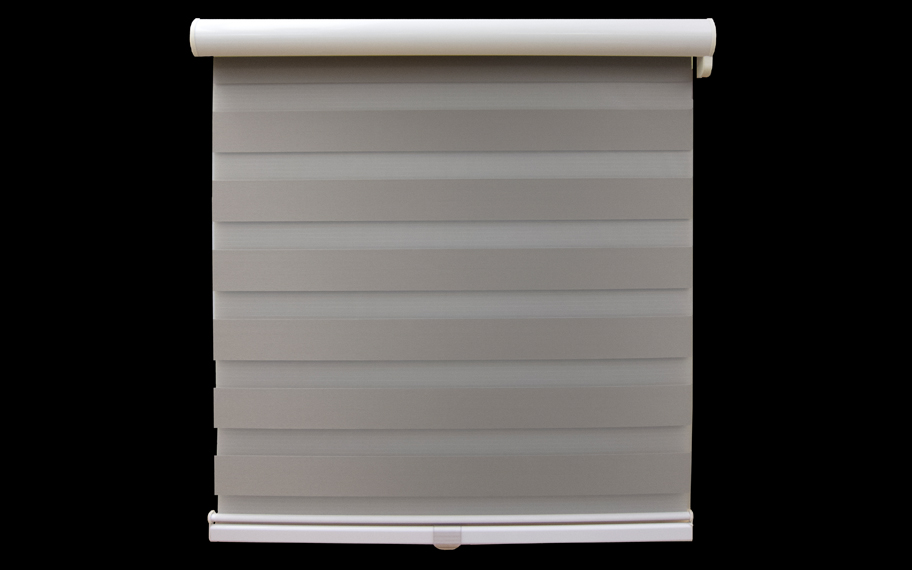 Zebra or transitional shades mix effective privacy with the ability to let in light. They are thin and remain next to the door. Transitional shades are a twist on roller shades and they feature a constant loop of material that alternates with solid and sheer sections. The orientation of the front and back panels can be adjusted so you can look out through the sheer portions and allow light in or line up the opaque sections over the see-through parts to obstruct light flow while ensuring privacy.
These highly functional shades come in a wide selection of styles and colors. You can also choose how to adjust your zebra shades. If installing to a door, your best bet is probably cordless shades because cords can get tangled or caught in the door. For the best in modern function, you may choose a motorized shade that opens and closes with the pressing of a remote when you want a change in the levels of outdoor light and privacy.
Add Style And Function To Your Door With Plantation Shutters And Shades From Sunburst Shutters Indianapolis
At Sunburst Shutters Indianapolis, we have only quality crafted interior shutters and shades for your doors and all the additional windows in your Indianapolis home. Simply tell our knowledgeable staff , and we'll find attractive and functional options for any situation. To start with a free in-home consultation, call us at 317-558-9066 or submit the ensuing form.