Smart Guest House Design Ideas For Indianapolis
Everybody wants their guests to feel comfortable whenever they stay overnight. Guests enjoy having somewhere to freshen up and recharge between activities. A well-designed guest house with suitable furnishings, paint colors and window treatments will assist greatly in making your family and friends feel rested.
The sky's the limit when it comes to designing your guest house, which can make the project a little overwhelming. However, implementing the ideal lodging should be simple and fun! Check out these straightforward guest house design ideas in Indianapolis to ensure your visitors are resting in comfort and style.
Meet Your Visitors' Needs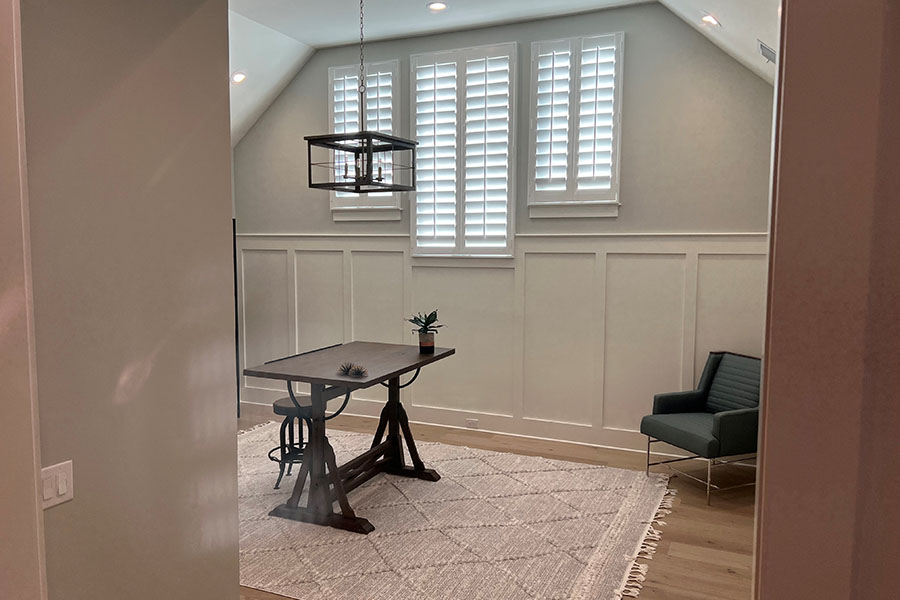 Your guest house ideas in Indianapolis must start with the essentials. Even on one-day trips, a dedicated bathroom goes a long way toward helping your company feel content. A cozy place to sleep and sit are a must too. You should also integrate a small dresser or luggage rack occupants can use to place their suitcase and gain simple access to their toiletries and clothing.
Windows that permit a good deal of natural light make the guest quarters feel inviting - especially when accentuated by appealing window treatments!
Elevate Your Rooms With Color And Comfort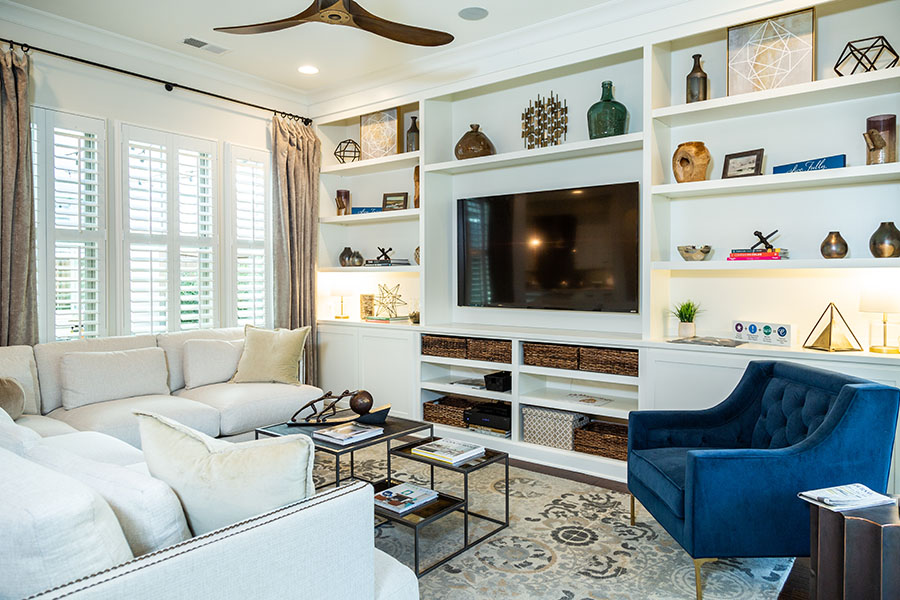 Amaze your visitors when they open the door to your Indianapolis guest house with a pleasant, inviting space. A light color palette to reflect the sunlight sets a tranquil atmosphere. Splashes of color with plants and pillows add character. Rugs are an ideal feature to lend a nice feel to any existing flooring while providing more possibilities to blend in texture and style.
But don't limit yourself to the bedroom! Velvety oversized towels or robes bring luxury and refinement to the guest house. Your visitors will enjoy the warmth of a soft towel following a hot bath or shower.
A Good Night's Sleep Should Be A Must for Your Indianapolis Guest House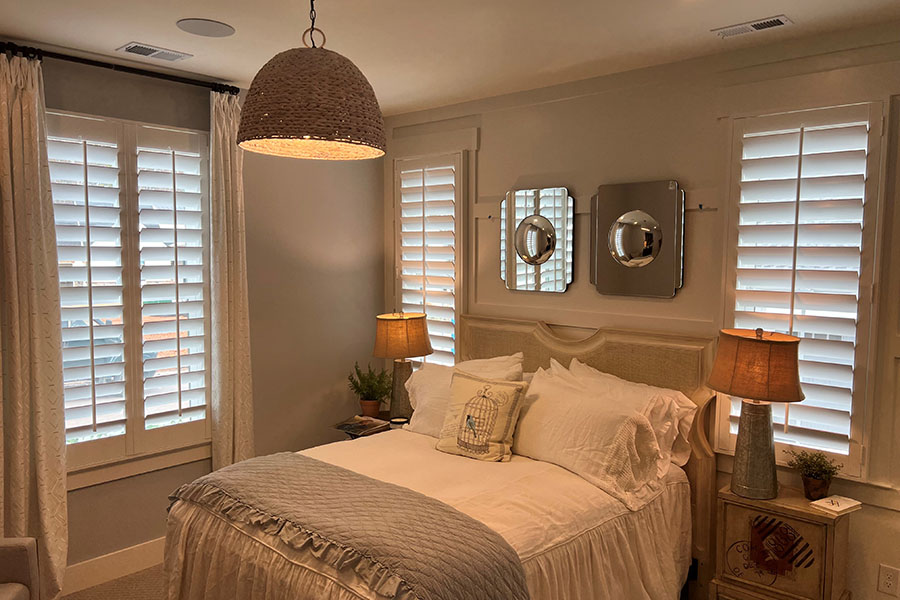 When thinking about your guest house design ideas in Indianapolis, the bed needs to be a top consideration. A peaceful night's sleep will help your company feel like they're on a luxurious vacation. Use accent pillows and the right bed linens to promote an ideal place to sleep. Sheets with a higher thread count will make your guest bedroom feel like one in a high-end hotel.
Nightstands next to the bed are vital - especially if they include a power outlet for simple phone charging! Room-darkening window treatments such as interior shutters permit visitors to sleep in without any trouble or enjoy an afternoon nap.
Tie the Room Together with Interior Shutters
The best way to tie all of your Indianapolis guest house ideas together is by incorporating interior shutters. Not only will your window treatments look tremendous, they will also allow your guests to obstruct outside light for enhanced sleep, maintain a consistent temperature, and even limit excess noise.
Polywood® shutters offer the most complete control of sound, light, and temperature, making a comfortable space for all visitors. The movable slats are timeless and wonderful at shifting sunlight. Polywood's construction is durable and insulating, withstanding any visiting nieces and nephews and even the occasional visiting pet!
Explore Perfect Window Treatments for Your Cozy Guest House in Indianapolis!
Discover the best window treatments for your cozy guest house by speaking to the experts at Sunburst Shutters Indianapolis. Your guests will enjoy total light governance, a relaxing setting, and classic style. All you have to do is call 317-558-9066 or complete the form on this page.