Get Wood Blinds In Indianapolis For The Ultimate In Hardwood Window Coverings

If you are looking for hardwood blinds in Indianapolis, you should choose only those of superior quality. Our wood blinds are made with furniture-grade real wood, which gives them uncommon strength and appeal. Select from 24 stain and color possibilities, and then personalize your treatments with slat width, valence, and operating options.
Sunburst's wood blinds will stand up to everyday operation. Every installation is custom crafted to your window's exact dimensions, so they always hang right. Then the solid slats are covered with a UV inhibitor that thwarts fading or cracking from the sun. Of course, there are no coverings quite as substantial as our plantation shutters, but wood blinds work great in bedrooms, dining rooms, and living rooms.
Wood Blinds Choices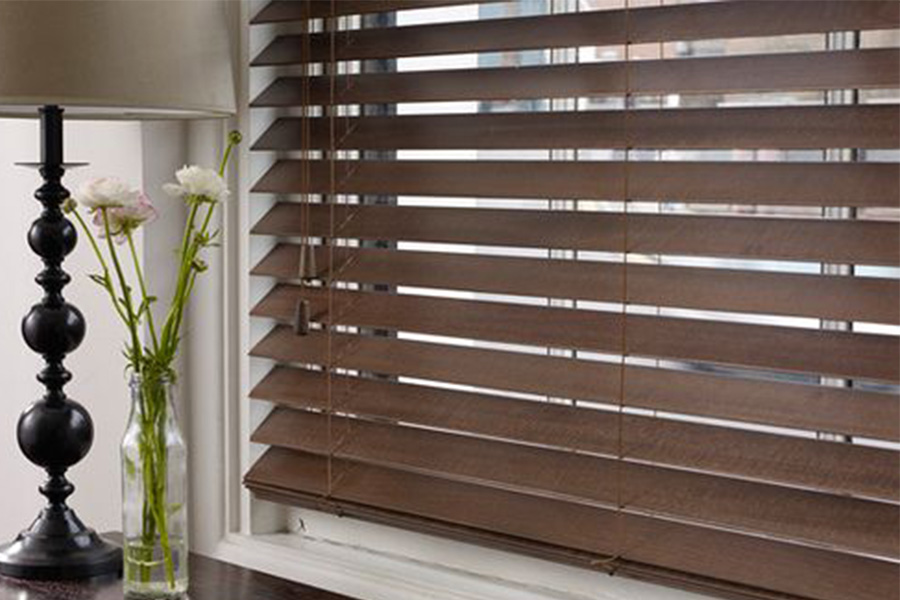 Start by choosing the stain or color of your wood blinds. Select between 24 brilliant designer finishes to accentuate your room's color scheme or match the current hardwood flooring, furniture, or trim that you've used in your residence. Then coordinate your valences, pull cords, and tassels for a consistent look.
Why Use Wood Blinds In Indianapolis
Wood blinds may be the most effortless way to integrate an amazing window treatment in your Indianapolis home. Once you have them in position, you are able to shift the slats of your blinds through a pull cord or wand. There are a range of methods for utilizing your blinds to direct exterior light, from pulling them up to allow the sun's rays to keeping them down for the ultimate in privacy.
And unlike common aluminum blinds, your Indianapolis Sunburst's Wood blinds will not easily break down. With solid slats built from sturdy hardwood, your slats will hold their form without bowing or breaking. Since your blinds are tailored to your specific window measurements, your blinds will tilt in a fluid motion and go up or down without knocking the surrounding trim. Or, if you're searching for blinds for wet or humid rooms, choose our faux-wood blinds.
Wood Blinds Warranty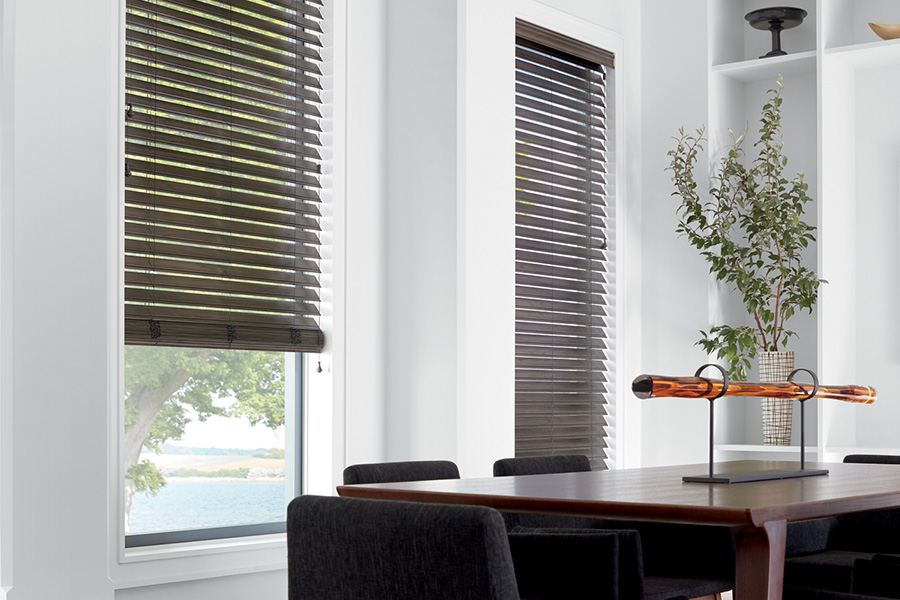 All blinds have a 3-year warranty that offers protection for any defects in construction (i.e., a deficiency in the workmanship, materials, or product design) for the original buyer.
Wood Blinds Specifications
Contact Us Now For Your Wood Blinds in Indianapolis
To explore all the virtues of wood blinds -- or any of our superb window treatments -- reach out to Sunburst Shutters Indianapolis. We'll set up a complimentary in-home demonstration to show you how our products will enhance your windows. Call 317-558-9066 or complete the following form today!