Shutter Options And Parts In Indianapolis
When buying plantation shutters in Indianapolis, there are many shutter options to choose from. Whether it's deciding what form of tilt rod you should use or what frame style matches your window best, our design specialists will present you with the many options for shutters in Indianapolis so your shutters seamlessly fit your home.
Colors
Both Polywood plantation shutters and Ovation hardwood shutters can be customized with in several
colors
,
paints
, and
stains
.
Louver Sizes
Plantation shutter louvers are manufactured in three main size options: 2.5", 3.5", and 4.5". While louver size depends on your personal preference, we've seen over decades of experience that you can let more light in with larger louvers to illuminate the room – and let in more of the view.
If your furniture and household items are in front of your window, tilting the shutter louvers allows more light to come in. In this case, the larger the louver, the more you can see through your plantation shutters in Indianapolis!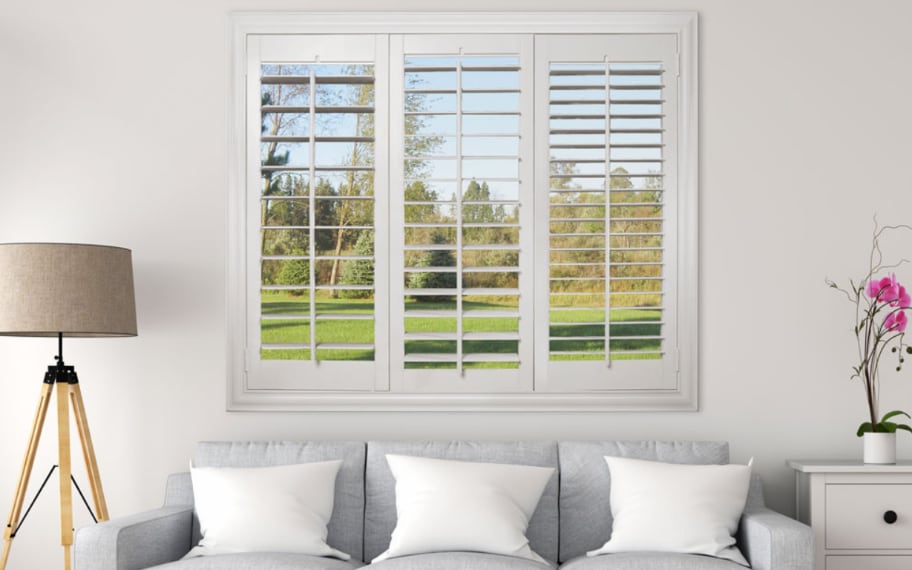 Frame Styles
Utilizing a hang strip or a frame, your plantation shutters in Indianapolis can be installed on a window. Our design experts provide custom mounting, – and without a frame when needed. Take a look at the frame shutter styles we offer. The Craftsman frame is only available for Polywood® shutters. Consult with a design expert for more options.
Tilt Rods
Our best-selling tilt rod option is our traditional front mount tilt rod. This type of tilt rod is the one regularly associated with plantation shutters, and contributes to their elegant style. Since the tilt rod is on the front of the shutters, adjusting your shutter louvers so light can come in and closing them completely for extra privacy is a breeze.
Another option is our
rear-mounted tilt rod
, which is a functional way to have the look of a hidden tilt rod, but is less expensive than an internally mounted gear mechanism. Using a thin metal strip on the back corner of each louver, the tilt rod orchestrates the movement of your plantation shutters.
Door Handle Cutout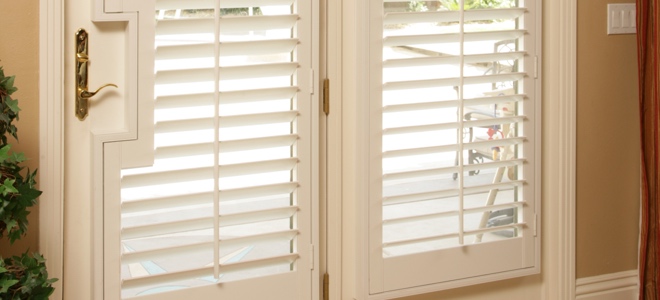 Shutters for doors in Indianapolis are elegant. But what about a door that has a handle that goes over the glass? Our designers craft the shutters around the door handle. This way, your shutters look beautiful and are functional. And you can save the door handle!
These contemporary shutters bring a custom look to your doors while helping you maintain the unifying look of shutters throughout your room. Some cutouts are rounded and some cutouts are square. Whatever look you pick, our installation professionals guide you in customizing your doors with shutter options in Indianapolis to fit your home and style.